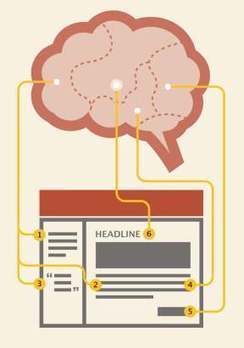 " Content marketing isn't brain science, but if you know a bit about the brain, you'll be a better content marketer.
The brain is specialized, each part with its own function. Planning, emotion, and language are all managed by different lobes. They each have their own natural tendencies, and these tendencies are common to all of us. "
Olivier Milo's insight:
When digital marketing meets the brain… Another example of cross-disciplinary research !
from http://www.scoop.it/t/social-media-by-olivier-milo/p/4013411373/2013/12/30/this-is-your-brain-on-content-marketing