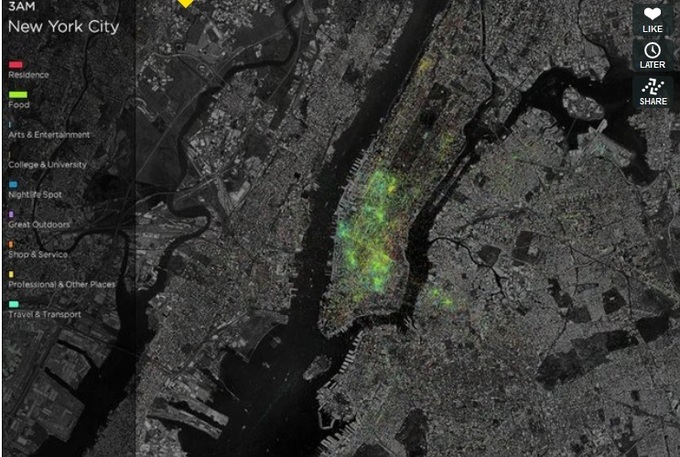 " Brands aren't natural publishers. It's hard to nail the voice, even harder to gin up compelling content in that voice. It can be labor-intensive and costly for companies to take a breathtaking photo, film a compelling video, write an informative article or curate a combination therein.
So here's to the brands that took the time and money to create something of quality in 2013. "
Olivier Milo's insight:
Foursquare's Time Machine remains my favorite in this selection. A beautiful dynamic Data Viz.
from http://www.scoop.it/t/social-media-by-olivier-milo/p/4013113792/2013/12/22/the-best-brand-content-of-2013